School Crossing Operative
School Crossing Patrol
Halton Borough Council are looking for a School Crossing Patrol to cross children across the road safely on their journey to and from school each day.
We Currently have a vacancy based in Peelhouse Lane, Widnes.
You should be reliable, friendly and enjoy working outdoors. This is a busy crossing point and we are looking for someone who is reliable and prompt.
This is a Term Time working only post working during school opening and closing times.
We will provide you with full training and uniform.
Please note, although this is a term time only post working 38 weeks per year, you will be paid for 48.1 weeks per year. This includes annual leave and an additional payment in respect of when school is closed.
It is included monthly with your salary and increases with continuous service.
Interested? Call Ros Wong or Michelle Simpson on 07795978387 for an informal discussion.
Interviews will be held on 9th November 2021, following relevant government guidance.
How to apply
Please apply online via the link provided.
Please note, we do not accept CVs. Please fully complete the on-line application form.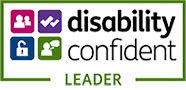 Further information on this vacancy
This vacancy is now closed