Social Worker - Foster Care
Now is a really exciting time to join a forward thinking team in Halton's fostering service. We are transforming our service, recruiting more carers than we ever have done before and developing specialist programmes for children with complex placement needs as well as a new parent and child service. We are proud of our creative approach that enables team members to use their expertise to lead on specialist projects within the overall ambitions of the service.
We are interested in hearing from Social Workers who have a passion for providing high quality placements for Children in Care. The Fostering Team is responsible for assessing, supervising and supporting current foster carers as well as supporting them to develop their skills and expertise through a stimulating programme of learning and development opportunities.
Halton offer a nurturing ASYE programme for newly qualified workers which includes a protected caseload, dedicated time for study and additional reflective supervision sessions. Our Practice Manager for Professional Development will support you throughout the ASYE programme and beyond.
For experienced workers we offer the opportunity for progression and continued professional development which includes a focus on a Practice Educator pathway alongside the progression up to advanced practitioner. We are two years into imbedding systemic social work practice across our social care services and have been able to offer excellent developmental opportunities for many of our existing staff. We have strong links to our local Universities and we offer specialist training and membership of Research in Practice. We also offer an advanced practitioner post depending on the level of qualification each applicant holds.
To apply for this post you must be a qualified social worker ideally with post qualifying experience within a statutory children's social care setting, along with knowledge and understanding of working with the most vulnerable children in need who require intensive support and safeguarding. In addition, this post is subject to Enhanced DBS Disclosure and Social Work England or equivalent Registration.
Here at Halton we are committed to supporting Social Workers to achieve their aspirations and you will have real opportunities for further promotion and training, as the Council is keen to invest in our workforce to develop advanced practitioners and future leaders. For those who wish to explore a pathway in to management, we provide opportunities to gain management qualifications.
In return, alongside the comprehensive training and support package we also offer up to 33 days holiday, a flexible working week and free parking.
If you are considering applying and would like to discuss the excellent opportunities within Halton we would really like to hear from you.
We have 2 positions available for 37 and 18.5 hours per week, please inidcate which position(s) you would be interested in on your application.
For an informal discussion about this post, please contact Jenny Clayton (Principal Manager) on 0151 511 6604
Interview date: TBD
How to apply
Please apply online via the link provided.
Please note, we do not accept CVs. Please fully complete the on-line application form.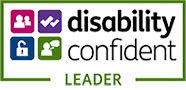 Further information on this vacancy
This vacancy is now closed