This is an exciting opportunity to join a developing service and help shape the future of delivery of integrated health and social care services for the people of Halton.
About the role / service
Halton Borough Council and Health Services in Halton are developing their health and social care approach to integrated services. The Intermediate Care, Frailty and Hospital discharge social care team will play a key part in ensuring a multi-disciplinary and multi-agency approach to the assessment and interventions required for people with complex needs both in the community and in hospital.
This service has expanded and is recruiting into practitioner and management roles across the Local Authority and with key health partners.
The Advanced Social Work role is key to ensuring the highest levels of social care practice are delivered throughout the service with a focus on strengths, assets and rights based work. There are 3 posts available – 1 in the community and 2 in hospital settings.
You will be:
Qualified and experienced practitioner
Experienced in multi-agency / disciplinary practice settings
Able to manage complex situations
Ability to support other practitioners to ensure excellence in practice
Focused on a strengths, assets and rights based way of working
Eager to develop service delivery to improve outcomes
Able to work across organisational boundaries
For an informal discussion about this post, please contact Damian Nolan (Divisional Manager) on 07786876020.
Interviews will take place on the 15th November 2021.
From 11 November 2021, The Health and Social Care Act 2008 (Regulated Activities)(Amendment)(Coronavirus) Regulations 2021 require registered persons of all Care Quality Commission (CQC) registered care homes (which provide accommodation together with nursing or personal care) to ensure that a person does not enter the indoor premises unless they have been vaccinated against COVID-19. You will not be eligible for employment or continued employment in such a setting if you are unable to evidence to your employer/prospective employer that you have either been vaccinated with the complete course of doses of an authorised vaccine (including booster doses); or that for clinical reasons you are medically exempt from vaccination.
How to apply
Please apply online via the link provided.
Please note, we do not accept CVs. Please fully complete the on-line application form.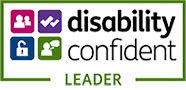 Further information on this vacancy
This vacancy is now closed