Early Years Practitioner for Warrington Road Bambini Day Care
25 hours per week Monday to Friday 8:00am-1.00pm or 1:00pm-6:00pm on a 6 monthly rota
HBC 3 £19,650-£20,043 per annum FTE, £13,277-£13,542 per annum pro-rata
Are you an experienced Early Years Practitioner? 
We are seeking an experienced and skilled Early years Practitioner to join our team at Warrington Road Bambini Day Care.
You will have up to date knowledge of the statutory framework for the EYFS, Safeguarding, Health and Safety and any other relevant legislation. You will be expected to have a clear understanding of how to create and promote outstanding early year's environment that provides safe, caring, stimulating and exciting opportunities for all the children at the setting to ensure that every child reaches their full potential. As an enthusiastic member, you will have experience of observing planning and recording progress of children in the setting.   
We are looking for creative, imaginative and enthusiastic practitioners who love working with children.
In return we can offer you 25 days annual leave plus bank holidays pro-rata, and access to join the Cheshire Pension Scheme.
For an informal discussion about this post, please contact Dawn Hibbert 0151 422 0049 
Interview date to be confirmed
How to apply
Please apply online via the link provided.
Please note, we do not accept CVs. Please fully complete the on-line application form.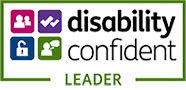 Further information on this vacancy
This vacancy is now closed