Active Halton Fitness Advisor
Kingsway Leisure Centre & Brookvale Recreation Centre. Multi-site working maybe require to suit the business needs. 
We are looking to recruit 2 Fitness professional who are highly motivated and passionate about making a difference within the community leisure facility. The candidates must be able to work of their own initiative and as part of a team creating a friendly and inviting environment for all of our customers. We are looking for commitment and determination, to drive & deliver the Active Halton objectives. Excellent communication skills will be essential as will the ability to generate sales for the centre.
We are looking for all-round Fitness professional with experience in all areas of the industry! The role is diverse and no two days will be the same. You will be responsible for both sides of the business including membership enquiries and admin tasks as well as personalised 1-2-1 fitness programmes and deliver of our group workout timetable. We offer a variety of classes on our group workout timetable and experience teaching is essential along with up to date qualifications. 
The role is very rewarding as you will play a big part in the lifestyle change of many customers, helping them on the road to a healthier and happier life.
You will work within a very experience team. We pride ourselves in 5* customer service and the successful candidates must be clear and effective communicators with care and compassion for all.
The successful candidates will need to be computer literate with excellent written and oral communication skills, driven and passionate about all aspects of fitness and wellbeing.
We want you to be the best you can be, so we promise to support you thoroughly in your role, provide internal and external training to help you develop in your career and you will also have access to the Cheshire pension scheme. Uniform is to be worn and will be provided.
In the role the successful candidates will be required to work evenings and weekends on a rolling rota. If you are interested in this exciting role and would like more information please contact the Fitness, Sales & Marketing Manager via email; kerri.redican@halton.gov.uk
Interview date - 6 June 2022
How to apply
Please apply online via the link provided.
Please note, we do not accept CVs. Please fully complete the on-line application form.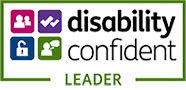 Further information on this vacancy
This vacancy is now closed