TBC
About the role / service
We are currently recruiting for Kitchen Assistants based at the following schools:
- St Michaels - 12.5 hours per week
- St Bedes - 10 hours per week
- Murdishaw West - 10 hours per week
- The Heath - 20 hours per week
This role will require the candidate to work within a team at the school kitchen. You will support and report to the Catering Supervisor in providing school meals, your role will include daily cleaning and serving duties. You will be supported by The School Meals team.
For an informal discussion about this post, please contact Kim Sullivan on  0151 511 6064.
Interviews will be held on 24th and 25th May 2022.
How to apply
Please apply online via the link provided.
Please note, we do not accept CVs. Please fully complete the on-line application form.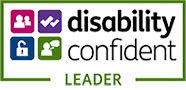 Further information on this vacancy
This vacancy is now closed