Senior Care Assistant Nights
Senior Night Care Assistant, Care Homes- Halton 
Various contracts available to suit your preference, £11.70 - £12.92 per hour (plus additional allowances including premium pay supplement of 9.16% and 10% Night Allowance)
Halton Council are looking for people who are passionate about helping others and bringing value and happiness to the lives of elderly people.  Our senior care assistant roles offer a generous salary with opportunities for further development and progression.
About the home: Madeline McKenna is a 23 Bedded nursing home providing residential care in Widnes.
The home has a range of activities and areas available to the individuals who live there, including spacious garden areas. The Care Provided is personalised and focuses on the needs and wishes of each individual. 
About the job – Our senior care assistants are key to ensuring that residents in our care homes are well looked after and happy. This role is essential to supporting the lives of elderly people, exploring their history, building relationships with their family and having a positive impact on their life.
You will take on additional responsibility in the home, assisting the care home manager in the day to day running of the home and supervising the daily work routine of the care assistants.  You will work closely with the care team to ensure a high quality of care is delivered efficiently, liaising with external professionals, and completing reports and assessments where required.
You will support residents in their daily lives from washing and dressing to eating meals and moving around safely.  You will take part in activities within the home, which could be anything from a relaxing drink in the garden to a competitive game of boules, nothing is off limits! You will be part of a supportive lively team who work together to help each other.
There are a range of working hrs and rotas available to meet your needs and that of the differing services.
About You - We are looking for people who share our values of supporting elderly residents to live happy and fulfilled lives, will have a patient and kind manner, as well as a drive to create a fun and positive atmosphere within the homes.  Professional experience in care is essential, experience of working in a senior role is desirable but not essential as full training will be provided.
What Halton Council can offer you-
A commitment to provide high quality training and development opportunities to all staff.
Opportunities for career progression within and outside of the care home setting, dependent on individual career goals
A competitive salary, with opportunity to work overtime if wanted
 An excellent pension scheme and holiday entitlement
We will be holding open days on 5th May at Widnes Market (10am-3pm) and 10th May at Halton Lea Library (10.30am-3pm) . We welcome you to come along and chat to us more about these roles.  Alternatively you can apply via the link below
Closing date is 15th May 2022
Interviews will be held on 23rd May 2022
How to apply
Please apply online via the link provided.
Please note, we do not accept CVs. Please fully complete the on-line application form.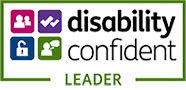 Further information on this vacancy
This vacancy is now closed