Halton Direct Link, has transformed the delivery of the Council's services by making the services more accessible to the residents of Halton. The two One Stop Shops provide access to the service face to face and Contact Centre has improved access via the telephone.
One Stop Shop Officers  deliver the whole range of Halton Direct Link services to customers.
You will have extensive experience of dealing with the public on a face to face basis, have excellent customer care skills together with the ability to quickly recognise and deal with customer needs.  Ideally you will be experienced in the delivery of one or more of the Council's major services and be used to working in a team environment.
You will be computer literate, have excellent keyboard skills and have an understanding of Microsoft Office tools. 
You would be expected to work at any Halton Direct Link Outlet. Please see attached sample rota (this is for guidance only). 
For an informal discussion about this post, please contact Lorraine Miller on 0151 511 8468 or Sarah Ellis on 0151 511 7172
Interviews will be held via Skype on 28th/29th June 2022. 
How to apply
Please apply online via the link provided.
Please note, we do not accept CVs. Please fully complete the on-line application form.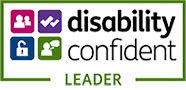 Further information on this vacancy