Principal Manager (Children's Services)
Halton Borough Council are currently seeking to recruit a Principle Manager to provide leadership and operational grip for children's social work across Children in Need Teams.
You will be responsible for the performance of the teams ensuring that data is utilized to highlight strengths and continuous improvement in delivering services to children and families. . We are looking for an experienced manager to join our team of dedicated Principle Managers. We are interested in hearing from experienced Service /Team Managers who are committed to improving the lives of children, developing a strong, skilled, and competent workforce. One which that is able to respond quickly and effectively to children in need of support and protection. You will be responsible Child in Need and Child Protection, supervising the work of Practice Leads and their teams of social work practitioners. Critical to your success in this role will be your commitment to developing others to reach their full potential.
Beyond this day-to-day management responsibility you will be response, along with colleagues for performance reports and the development of working partnerships across services to support delivery of great social work practice. Halton is adopting a systemic approach to social work and you should have knowledge and awareness of key systemic principals.
You must be an experienced manager with post qualifying experience within a statutory children's social care setting, along with knowledge and understanding of working with the most vulnerable children in need who require intensive support and safeguarding. Knowledge of complex and contextualised safeguarding in fundamental to the role and future developments within the service . Ideally you should hold a management qualification/award or be actively working towards it.
In return, we offer a lease car scheme and essential car allowance; up to 33 days holiday; a flexible working week, and free parking. We provide a comprehensive range of learning and development, including management/leadership training.
If you are considering applying and would like to discuss the excellent opportunities within Halton we would really like to meet you, so please contact Liz Davenport on 0151 511 6839
Interview date to be agreed
If successful, you will be required to apply for an Enhanced Disclosure from the Criminal Records Bureau. Further information about the Disclosure Scheme can be found at www.direct.gov.uk
How to apply
Please apply online via the link provided.
Please note, we do not accept CVs. Please fully complete the on-line application form.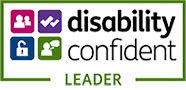 Further information on this vacancy