Emergency Planning Officer
Are you an experienced Emergency Planning Officer, motivated and innovative in your approach to work and ready for an exciting oppurtunity? If this sounds like you, apply now to come and join the Emergency Planning Team at Halton Borough Council where you'll play a key role in protecting and maintaining public safety. Working as part of a supportive team, you'll anticipate and plan for major incidents and respond to threats to public safety.
The Emergency Planning Team has a statutory duty as part of the Civil Contingencies Act 2004 and related Legislation, to ensure there is resilience in place both internally within the authority and externally through multi-agency Emergency Planning. The Team also provide an out of hours on call service, to respond to Major Incident / Major Incident Standby within the borough.
In supporting the Principal Emergency Planning Officer, you will work as part of a small enthusiastic dynamic team, which has a challenging role. The Team work closing with the Emergency Services, Health Organisations and other responding agencies, to ensure there is resilience within the borough and across Cheshire.
You will ideally be educated to degree level or equivalent in a relatable discipline or be able to provide substantial experience in the field. You will have experience in liaising with various public bodies and stakeholders such as Emergency Services, Health Organisations and HSE.
You will have proven experience of supporting the delivery of emergency planning exercises and making effective contributions, exploring options and proposing solutions in the development of business continuity plans.
Able to prioritise and organise a busy workload within a complex programme of tasks, you will have excellent organisational skills and the ability to work independently, with minimal supervision.
You will also possess the ability to work under pressure when dealing with unplanned incidents and the ability to respond quickly to changing work demands. With excellent communication skills in many formats, part of the role will involve conveying complex or technical, information to a wide range of audiences both within and outside of the Council.
As part of this post involves being on the Council's on-call duty rotas for incident responses,you must hold a full driving licence and have access to a vehicle
If this sounds like you, we'd love to hear from you and In return for your commitment we can offer you:
Competitive salary
Excellent annual leave allowance
Flexible working arrangements
Access to generous pension scheme
Training and development opportunities
A security clearance will be required for this post.More information can be obtained concerning the security clearance here:
https://www.gov.uk/guidance/security-vetting-and-clearance
For an informal discussion about this post, please contact Michelle Cotgreave, Principal Emergency Planning Officer, Tel: 0151 511 7918
Interviews to be held on 25th November 2019.
How to apply
Please apply online via the link provided.
Please note, we do not accept CVs. Please fully complete the on-line application form.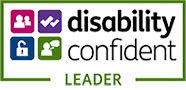 Further information on this vacancy