Carers Assessment and Support Officer
Halton's Disabled Children Service has a team of dedicated workers who are committed to improving the lives of disabled children and their families. We are looking for someone who will share our commitment to provide services that enable families of disabled children to have an improved quality of life within their communities. You will have a key role in establishing the needs of carers and supporting them to access services that will best meet those needs.
You will have responsibility for undertaking Carers Assessments for parents and carers of disabled children, ensuring that they are completed within agreed timescales. You will liaise with Lead Professionals for the child/ren to ensure that the needs of the carer identified in the carer's assessment are considered within the plan to provide support for the child.
You will also have a key role in the provision of up to date information to carers and professionals on the range of support and services available to families of disabled children in Halton. You will provide advice and signposting for carers in seeking outcomes that will maintain or improve their wellbeing and support them to fulfil their caring role.
Your role will include attending events for Carers, producing items for social media including national and local information, documenting feedback from events and activities ready for publication on Halton's Local Offer and setting up systems that will enable workers to send information to the families registered with the team. You will be required to collect performance data and provide regular reports on assessments and support provided to carers of disabled children.
You will be required to hold a minimum of three GCSE's or equivalent at grade C or above which include maths and English. It would be an advantage if you hold a professional qualification in social care or health but you must have previous experience of working with carers or families of disabled children in an educational/ health/social care setting, or related environment. You will require good written and verbal skills, experience of using social media, assessment skills and have the ability to follow processes and record information and data.
You must have a working knowledge of relevant government legislation, guidance and local procedures relating to carers, disability issues and safeguarding. You should have experience of working collaboratively with colleagues from other organisations, including social care, health, education, voluntary sector and have effective communication skills with parent carers and good knowledge of parent carer issues.
The Disabled Children Service works with families living in all areas of Halton and so you will have access to an office base in both Widnes, at Warrington Road Children Centre and in Runcorn, at Glendale Family Centre. You will be required to visit carers in their own homes and elsewhere in the community.
This post is for 15 hours per week working over 3 days with flexibility to change when required to attend meetings, Carer events etc. including occasional evenings and weekends if required.
Interviews will be held on 10th December 2019
Should you wish to discuss the role you can contact Alison Wright Principal Manager on 0151 511 8812
How to apply
Please apply online via the link provided.
Please note, we do not accept CVs. Please fully complete the on-line application form.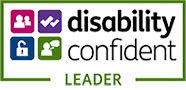 Further information on this vacancy