Community Development and Projects Officer
Community Development Project Officer
The Community Development service supports community groups and initiatives to improve outcomes for Halton residents. The team works alongside community groups, other Council services, partner organisations and funders to realise activity and deliver projects that bring communities together building resilience.
We are seeking a Community Development Officer who is a self-starter with experience of working with a range of partners and securing funding. You will need to work on your own, as part of a team, with a range of stakeholders and be prepared to work some evenings and weekends.
For an informal discussion about this post, please contact Clare Dinsdale, Senior Community Development Officer on 0151 511 7980
Interviews will be held on Thursday 12th December 2019.
How to apply
Please apply online via the link provided.
Please note, we do not accept CVs. Please fully complete the on-line application form.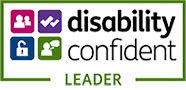 Further information on this vacancy