Support Worker - Halton Supported Housing
Are You a Different Kind of Support Worker?
If so, then this post is definitely for you. We are putting people first and focusing on what people with a disability can do as opposed to what they cannot; supporting people in such a diverse way is one of the main reasons why Halton Supported Housing Network has won national awards.
We believe that people with a disability should be the drivers in their lives not the passengers; therefore person centred support workers need to apply to support and engage people to take the lead in living in their own homes.
Halton Supported Housing Network is a supported living scheme with properties across the whole of Widnes and Runcorn and supports adults with disabilities and complex needs.
The service has a vacancy for a committed individual to act in the capacity of Support Worker, promoting people with disabilities to engage in all aspects of their daily living and links into meaningful opportunities within their local community. The role will include working alongside people who at times can display behaviour that can be challenging experience in working with Physical disabilities and being able to personal care is also essential.
This is a challenging but extremely rewarding role which, working on a rota basis, may include work at weekends, bank holidays and some sleep-in duties.
This is a lone working post and you should therefore be comfortable working on this basis.
This is a permanent, part time role for 17.5 hours a week.
For an informal discussion about this post, please contact Karen Cooke or Julie Yates on 0151 423 0035.
How to apply
Please apply online via the link provided.
Please note, we do not accept CVs. Please fully complete the on-line application form.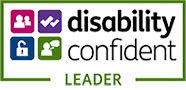 Further information on this vacancy