Halton Children's Centres are looking for highly motivated Early Help Officer to undertake early intervention and engagement with children and families. You will need to be able work with a range of professionals. You will be required to implement a range of early intervention strategies to engage children and families in to universal services as well as lead on CAF.
Our children's centre universal offer enables families to get the most out of the activities and resources in their community and help them to develop and sustain their own networks of support.
Safeguarding children is at the heart of all the work we do.
Our Children's Centres form part of Halton's Early Intervention Strategy 2016-19 which means there will be better outcomes for children and families. Effective Early Intervention will resolve problems before they become overwhelming and require high cost, reactive services.
Halton's vision is underpinned by a number of early intervention principles;
Working together as a strong partnership to deliver an effective local offer of support Identifying the children, young people and families who need extra help and support at the earliest opportunity.
Commitment to a 'Think Family' approach to the assessment of needs which will have a positive impact upon all individuals within the whole family.
Listening to children, young people and families, and ensuring that the voice of children, young people and families is evident throughout our involvement.
Delivering a whole-family approach, ensuring that we use interventions and approaches that we know make a difference and achieve good outcomes. Make every contact count – through effective assessment processes and by empowering professional's to address recognised need of children, young people and their families at the first opportunity.
Share information – in a timely way, avoiding the need for continuous or repetitive assessment and 'starting again', understanding the whole family's needs, regardless of which individual service or setting they come to
Continuously improve – learning as we go along by monitoring, reviewing and evaluating the way that we work, gaining a better understanding of what helps families most, eliminating wasteful systems and bureaucracy and focusing our resources on making a positive difference


This is a temporary position until the 15th January 2021 of 22.2 hours a week to cover maternity leave.

Days required to work are 3 week days to be agreed with the service and occasional day at the weekend with notice.

The post is based across all Widnes Children's Centres.

For an informal discussion about the post please contact Eileen Stein , Principal Manager on 0151 424 4686.

Interviews will be held on Monday 6th January 2020
How to apply
Please apply online via the link provided.
Please note, we do not accept CVs. Please fully complete the on-line application form.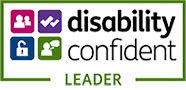 Further information on this vacancy