Are you an experienced carer seeking a new opportunity?
A number of exciting opportunities for Care Assistants have arisen within Halton Borough Council.
We are looking for caring, hardworking, compassionate and dedicated individuals to work within Mill Brow care homes.
We have day shifts and night shifts available. Please specify your preference in the application form as to which you would prefer to do.
You will positively support and encourage residents; attending to their physical, emotional, cultural and social needs using a person centred approach.
With previous experience working in a care setting, and addressing the personal care needs of service users, you will have a knowledge of the person centred approach and experience of observing service users' choice, dignity and privacy.
You will possess excellent communication skills and will have the ability to form appropriate relationships with a range of stakeholders to promote effective service delivery.
In addition, you will contribute to the care and support assessment planning and monitoring processes and will therefore have the ability to accurately maintain clear and concise written records.
An NVQ Level 2 in Health and Social Care is desirable.
For an informal discussion about this post, please contact Lynne Moss Registered Manager on 0151 511 7504 or Sarah Foy, Principal Manager 0151 511 8082
Interviews are scheduled to be held on the morning of Friday 20th December 2019.
How to apply
Please apply online via the link provided.
Please note, we do not accept CVs. Please fully complete the on-line application form.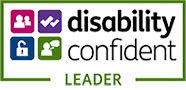 Further information on this vacancy