Are you an experienced care worker looking for your next career step? Halton Borough Council Care Homes- Madeline McKenna, Widnes are looking for multiple positions for Senior Care Assistants,
Working a rolling rota that includes permanent night shifts to cover a 24/7 operation
Posts available;
Permanent nights - 30 hours per week
The service provides long term support to our residents and their families. Your role is to ensure that service users' care and support plans are implemented in a manner that will maximise their independence and ensure a person centred approach is maintained.
We are looking for caring, hardworking, compassionate and dedicated individuals who ensure that care, support and leadership is provided to a high standard and in accordance with care and support plans. You will possess previous experience in supporting care and support workers to ensure a high standard of care is delivered appropriately and in accordance with care plans.
We are looking for experienced professional staff, with knowledge and skills in care, preferably holding an NVQ L3 in a care related discipline. Working within a multidisciplinary team, you will develop and maintain effective working relationships with a range of professionals including Nurses, Occupational Therapists, Physiotherapists, Dieticians and Social Workers. You will possess excellent interpersonal skills and have the ability to effectively communicate with and listen to others. You will also be competent in accurately maintain clear and concise written records and producing reports.
For an informal discussion about this post, please contact Sarah Foy, Principal Manager on 0151 511 8082.
Interviews will be held 23rd January 2020
How to apply
Please apply online via the link provided.
Please note, we do not accept CVs. Please fully complete the on-line application form.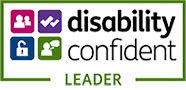 Further information on this vacancy