Principal Officer Maintenance
Principal Officer – Highway Maintenance
Halton Borough Council is seeking to appoint a suitably qualified and experienced individual to the role of Principal Officer Highway Maintenance.
We are seeking to recruit an individual to lead our Highway Maintenance Team as a Principal Officer on a full time basis. Educated to Degree in Civil engineering or similar relevant technical qualification or experience in an engineering or transportation discipline; or possess equivalent experience within a local authority or organisation of comparable complexity.
The role will require a broad knowledge of construction methods, materials and practices. A knowledge of Approved Codes of Practice, highway standards, and health and safety, to enable effective management and supervision of highway maintenance projects including winter maintenance and highways inspections.
The role will also require good interpersonal and communication skills when working with Elected Members, Contractors and Developers.
For an informal discussion about this post please contact John Gill, Service Manager Highways, 0151 5117579
Interviews will be held on Thursday 12th March 2020.
About Halton
Halton is a Unitary Authority located in the North West of England. We are part of the wider Liverpool City Region and consist of the towns of Runcorn and Widnes as well as other parishes.
The Council's corporate plan has five strategic priorities for the borough which will help to build a better future for Halton's residents, businesses and visitors.
A Healthy Halton
Environment and Regeneration in Halton
Employment, Learning & Skills in Halton
Children & Young People in Halton
A Safer Halton
Halton Borough Council is an equal opportunities employer.
How to apply
Please apply online via the link provided.
Please note, we do not accept CVs. Please fully complete the on-line application form.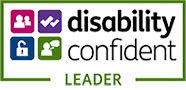 Further information on this vacancy