Teaching Assistant - Sensory Impairment
We are looking for a Teaching Assistant - Sensory Impairment to join our SEND team
You will work as part of a busy SEND Service under the supervision and guidance of the Qualified Teachers for Hearing Impairment and Qualified Teachers for Visual Impairment.
You will be working in local primary and secondary schools delivering intervention sessions with children who have a hearing impairment. You will be responsible for planning your sessions following the Assess, Plan, Do, Review cycle, under the guidance of the specialist teachers for hearing/visual impairment and keeping them informed through regular feedback. The specialist TA will also be expected to support schools with the management of specialist equipment (e.g. hearing aids). It is essential that you have experience working with children with language and communication difficulties. BSL Level 1 or above is desirable for this role or a willingness to gain this qualification.
Here in Halton, we have excellent training opportunities and you will feel well-supported in your role. You will receive a car user allowance and mileage expenses. For more information on the benefits of working for Halton see information on the following link :
Candidates must have experience of working with children who have hearing impairment and be able to demonstrate how they have supported children with SEND. Candidates must have knowledge of the SEND Code of Practice and what this means for children with additional needs.
For an informal discussion about this post, please contact Stacey Holleran, Interim Team Lead for Specialist Teachers and Advisory Service on 0151 511 6061, alternatively please email stacey.holleran@halton.gov.uk
Interviews will be held on Thursday 23rd April 2020
How to apply
Please apply online via the link provided.
Please note, we do not accept CVs. Please fully complete the on-line application form.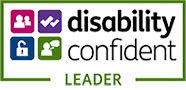 Further information on this vacancy