Senior Night Care Assistant
Senior Care Assistant
Are you an experienced care worker looking for your next career step? Halton Borough Council Care Homes- Madeline McKenna, Widnes are looking for a Senior Care Assistant. This is a 20 hour night working post.
Adult social care takes on many different forms and helps adults of all ages. It is held together by a common purpose: not just helping people with a wide range of needs, but helping people to live the best possible life.
A career in social care is emotionally rewarding – knowing every day that you are making a difference to people's lives. That is why supporting the care sector is so critical at this time. Whatever your circumstances, great social care can make all the difference to a person's quality of life. By choosing a career in social care with Halton Borough Council you will be considered an asset to the sector whilst making a real difference to your local community.
The challenges of COVID-19 go far beyond anything we have previously experienced. We are fully focused on continuing to support individuals through this time, by adopting new ways of working including practicing social distancing where we can, working in partnership with our infection control colleagues and following national guidance with regards to the use of PPE.
If you can help in these extraordinary times, and beyond, to provide essential support then we would love to hear from you.
The service provides long term support to our residents and their families. Your role is to ensure that service users' care and support plans are implemented in a manner that will maximise their independence and ensure a person centred approach is maintained.
We are looking for a caring, hardworking, compassionate and dedicated individual who will ensure that care, support and leadership is provided to a high standard and in accordance with care and support plans. You will possess previous experience in supporting care and support workers to ensure a high standard of care is delivered appropriately and in accordance with care plans.
We are looking for an experienced professional, with knowledge and skills in care, preferably holding an NVQ L3 in a care related discipline. Working within a multidisciplinary team, you will develop and maintain effective working relationships with a range of professionals including Nurses, Occupational Therapists, Physiotherapists, Dieticians and Social Workers. You will possess excellent interpersonal skills and have the ability to effectively communicate with and listen to others. You will also be competent in accurately maintain clear and concise written records and producing reports.
For an informal discussion about this post, please contact Angela Colebrook, Registered Manager on 0151 511 7853.
Interviews will be via Skype video call and in accordance to current social distancing measures, no interviews will take place face to face.
Interviews are due to take place on the 13th and 14th October 2020.
Please ensure you relate to the Person Specification when you complete your Supporting Statement.
How to apply
Please apply online via the link provided.
Please note, we do not accept CVs. Please fully complete the on-line application form.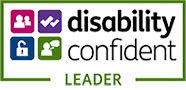 Further information on this vacancy