Assistant Streetscene Manager
The Councils Open Space Service is responsible for the Borough's green spaces and the cleanliness of its streets, major route ways and highways of Halton. The service does this through its own front line workforce.
The Assistant Streetscene Manager will have day to day management responsibility for a geographical area of Halton and they will be responsible for delivering a quality service to the Borough's residents.
You will need to hold land based industry qualifications and a full UK driving licence for this role. You will possess excellent communication and organisational skills as well as agood knowledge of either horticultural practice or cleansing operations.Previous experience in a supervisory or managerial role is essential for this role.
For an informal discussion about this post, please contact Rob Palin (Streetscene Manager) on 0151 511 7643
Interviews will be held in November 2020
How to apply
Please apply online via the link provided.
Please note, we do not accept CVs. Please fully complete the on-line application form.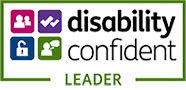 Further information on this vacancy